Manic Miner - Revisited (Revisitado)
Enviado: Qua Abr 03, 2019 3:55 pm
Manic Miner - Revisited (Revisitado)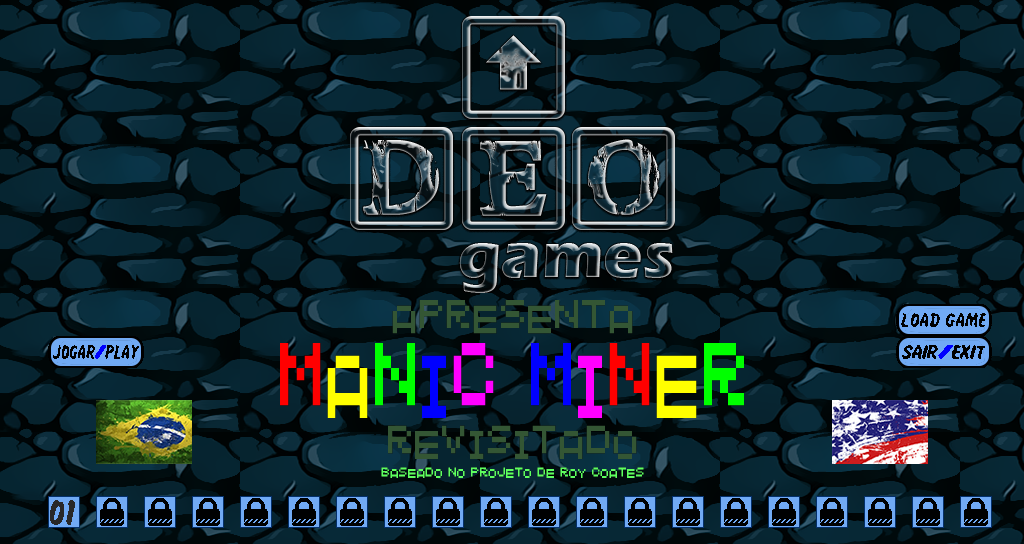 https://www.youtube.com/watch?v=4f67ZjFJbu0https://www.youtube.com/watch?v=4f67ZjFJbu0
Jogo de Plataforma: produzido no Game Maker 8
Remaker de um clássico do ZX Spectrum.
Revivendo emoções de um clássico de oito bits.
( Remaker of a ZX Spectrum classic.
Reliving the emotions of an eight-bit classic. )
Controles: Setas Teclados.
Baixe e rode o jogo direto, Não precisa instalar.
Download and run the game direct, No need to install.
Download:
https://deo-costa.itch.io/manic-miner-revisited-revisitado